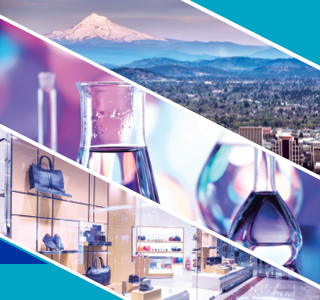 The Center will have a considerable presence at the 2018 GC&E this year. We are hosting two sessions which highlight our research and educational interests. Join us on Monday, June 18, to hear more about molecular design for reduced hazard and implementation of green chemistry to developing countries and economies in transition.
Morning Session: Providing guidance and direction for a wide distribution and implementation of Green Chemistry to developing countries and economies in transition.
The session will be divided into two parts. The first half will be an interactive session led by Professor Paul Anastas, the Yale-UNIDO project leader and Director of Yale Center for Green Chemistry and Green Engineering, who will outline the mission of the project and the key deliverables designed to increase the global awareness of Green Chemistry. The session will allow workshop participants to engage in a discussion of the approaches and strategies of the Yale-UNIDO initiative for the dissemination of the Principles of Green Chemistry to a wide range of stakeholders who wish to pursue sustainable development within their countries.
The second half of the session will feature the winners of the "Tell A Story Video Competition". The video competition was for postdoctoral, undergraduate, and graduate students and was announced in March 2018.  The competition required creativity and scientific accuracy to address the question "How are chemists using Green Chemistry to solve sustainability challenges in your region?" During this conference session, winners of the competition will be announced and their videos will be shown to the audience.
Afternoon Session: Achieving sustainable products through molecular design with reduced toxicity.
This session will start with a panel discussion by the NSMDS-Molecular Design Research Network Principal Investigator team. The group, led by Professor Paul Anastas, will reflect on the last 5 years of the project and discuss research, education and outreach within the context of safer chemical design.
The session will then feature eight experts, who will discuss advancements in the design and development of safer chemicals and products.
Design of Environmentally Friendly Catalysts: Ethylene Epoxidation on a Mesoporous Metal-substituted Silica Heterogeneous Catalyst.
-Ward Thompson, University of Kansas; Lawrence, Kansas
A Perspective and a New Integrated Computational Strategy for Skin Sensitization Assessment.
-Alexander Tropsha, University of North Carolina Eshelman School of Pharmacy; Chapel Hill, North Carolina
In Vitro and in Silico Data for Molecular Toxicology: Green Toxicology for Green Chemistry.
-Alexandra Maertens, Johns Hopkins Bloomberg School of Public Health; Washington, District of Columbia
Modeling the Complex Relationships Between Chemical Properties, Adaptive Response, and Oxidative Stress.
-Fjodor Melnikov, School of Forestry Environmental Studies, Yale University; New Haven, Connecticut
Reshaping Tools of Computerized Drug Discovery to Design Safer and Functional Chemicals.
-Jakub Kostal, The George Washington University; Washington, District of Columbia
Engineering Green Plasticizers as Phthalate Substitutes: From Benchtop to Production.
-Roya Jamarani, Chemical Engineering, McGill University; Montreal, Quebec, Canada
A Low Temperature Metal Oxide Nanocrystal Synthesis for Producing High Quality Materials with Applications in Water Purification and Magnetic Media.
-Susan Cooper, University of Oregon, Eugene, Oregon
One-Step Assembly of Organophosphorus Hydrolase and Affinity Peptide on Phage and Its Application on Biosensor.
-An-Yu Chen, National Taiwan University of Science and Technology; Taipei City, Taiwan
Design and Synthesis of Novel Tyrosine Derivatives as Dual 5-LOX /COX-2 Inhibitors.
-Puratchikody Ayarivan, Anna University; Tiruchirappalli, Tamilnadu, India
For more information about the 2018 Green Chemistry and Engineering Conference, please visit their website at: http://www.gcande.org/