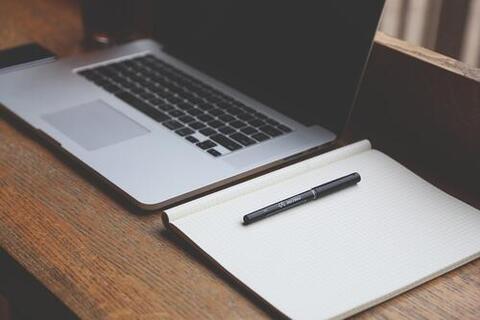 Open Call: We are looking for an expert to help with the accelerator program for the Global GreenChem Innovation and Network Program. Please see below for details and contact information.
Project description
"The Global Greenchem Innovation and Network Programme" is a 6-year initiative with the overarching goal to advance green chemistry innovation around the world, and create opportunities that will accelerate green chemistry adoption and minimize the use of hazardous materials including Persistent Organic Pollutants (POPs) or mercury. The program is funded by GEF (Global Environment Facility), implemented by UNIDO (United Nations Industrial Development Organization) and planned and executed by Yale.
To achieve the goals, the program has three main components:
Component 1: an interconnected web-based global green chemistry network.
Component 2: green chemistry accelerator programs in multiple countries/regions, including Jordan, Indonesia, Peru, Serbia, Uganda, and Ukraine.
Component 3: projects that reduce Persistent Organic Pollutants (POPs) or mercury.
Green Chemistry (GC) focuses on the design of products and processes that minimize or eliminate the use and generation of hazardous substances.  It addresses product and process design to minimize waste generation, energy use, hazardous material use and generation, from the design stage through to the end of life. As such, the pursuit of green chemistry provides a foundation for innovations in Circular Economy, Cleantech, and Climate Tech.
Component 1. Green Chemistry Innovation and Inclusion Network for Capacity Building
This component aims at the development of a robust Global Green Chemistry Innovation and Inclusion Network, connecting collectives and individuals, including scientists, entrepreneurs, and representatives from government, industry, academia, and non-governmental organizations. The Network will create a green chemistry ecosystem fostering communication, information exchange and training, supporting green chemistry innovation. Special attention will be laid on the encouragement of female individuals and female-led organizations as members and users of the Network. The Global Greenchem Innovation and Network Program's aims to correct for the lack of access to support systems and hurdles to inclusion within Green Chemistry and the industries addressed above.
The web-based portal for the Global Green Chemistry Innovation Network is the core output for the building of human capacity and enabling global communication, representing a critical building block for the subsequent components of this project. The network will house application processes to actively encourage innovation and pilot demonstration project, with the main mission to minimize the use of hazardous chemicals, including POPs and mercury, awareness raising activities, workshops, trainings, and other education activities are envisioned to lay the groundwork.
Component 2. Green Chemistry Accelerator Program
This component will focus on the establishment and execution of six (6) multi-year accelerator programs providing support and training for sustainable businesses and business ideas in green chemistry, nurturing regional innovation ecosystems in emerging nations. The accelerator program seeks to identify and foster promising technologies, support innovators and entrepreneurs, and develop national capacities for innovation through replicable accelerators programs, innovation challenges, and a support system for promising business models. The first fundamental output of this component will be the elaboration of a replicable business accelerator curriculum for the preparation of accelerator participants, but also administrators, mentors and judges recruited through the functioning Component 1. The curriculum will carefully consider challenges related to gender, laying the groundwork for an equal opportunity manufacturing sector. The second important output of this component are three (3) innovation challenges, which will engage local industrial partners (large corporations or SMEs), soliciting solutions using green chemistry approaches to an identified industrial problem, with a special focus on the elimination of hazardous materials like POPs and mercury. Although these challenges are ideal for the start-up and entrepreneurial world, they should also encourage the public to attend and participate, representing an overarching problem-solving opportunity.  In a third stage, winners from the accelerator programs and innovation challenges will be connected to mentors and resources to help for the further development of their solutions/products. The connections gained from the Innovation and Inclusion Network from Component 1 will ensure, that all prerequisites for long-term sustainability of the businesses are met. The winning technologies will be disseminated into the network and their up-scaling will be evaluated as described in Component 3.
Component 2 will provide the necessary theoretical knowledge, technical preparation, and resources to boost innovative green chemistry solutions from small-scale into business models with commercial potential. Lessons learned from another successful GEF-funded and UNIDO implemented initiative, the Global Cleantech Innovation Program (GCIP), will help to fulfill the goals. Green chemistry solutions will be solicited, structured, aggregated, and presented to the investment and industrial communities, showcasing alternatives to POPs and mercury. Solutions might encompass new materials to prevent pollution, bio-based chemicals and materials to avoid waste and petroleum dependence, new chemical products with favorable carbon footprints to address climate change, alternative green solvents, and new catalysts for the reduction of resource and energy consumption. Furthermore, these solutions will be informed by local needs from partnering countries, considering specific local contexts or industries. Careful considerations and evaluations of issues concerning the full product life cycles, including energy, resource depletion, water use, and hazard reduction, are mandatory. The reduction of systemic barriers is an important aspect of this component, offering special trainings to avoid knowledge equity issues faced by entrepreneurs, identifying existing barriers in business and policy, and inviting "patient capital" to support experimental technologies en route to their first pilot.
Component 3: Green Chemistry alternatives for POPs, mercury and micro-plastics for upscaling and replication
This component will demonstrate green chemistry alternatives in selected chemical & waste related focus sectors in each of the six participating countries. During the preparatory phase an extensive productive sector selection process, including studies and national stakeholder consultations will be conducted to make an informed decision of relevant sectors applicable to GEF-criteria, national priorities, sufficient green chemistry focus, and the stakeholders' ability for cooperation. Execution of the up-scaling and demonstration activities will go along with the revision and strengthening of national legislations, technical feasibility, cost-benefit analyses, associated capacity-building, training, and awareness-raising, and other activities, where necessary.
The successful demonstration and upscaling of GC alternatives will be documented based on economic, environmental, and social criteria, to ensure proper replication using established mechanisms, including the development and supply of financing options.
Occupational safety and health are important considerations for the manufacturing and use of chemicals. As the pilots in Component 3 are implemented by national and regional partners, the learnings, and good practices, including sound chemical management, occupational health and hazard reduction will be made available, to ensure the replication potential among other companies. Information distribution will be performed by the national partners and may include OSHA (Occupational Safety and Health Administration) professionals for activity oversight.
Description of needed services:
A Business Accelerator Guidebook will be developed and communicated, to inform about the process, the different aspects of the accelerator network in the six focus countries and beyond and maintain a register of standard operating procedures. These will include templates and questionnaires for mentors, applicant selection, judging criteria and other operational aspects. The document will outline best practices and guidelines for national administrators involved in the management of the accelerator's activities on a regular basis and will also include recommendations for long term success of the accelerator program. The Accelerator Guidebook will be collectively developed in close collaboration with all partnering countries in year 1, especially capturing and addressing national priorities and contexts. The Guidebook will be gender-mainstreamed, making it sensitive and responsive to the different needs and expectations of all participants of the Accelerator programs.
The contractor will:
Work closely with Yale University and the six countries' collaborating entities (National Service Providers-NSPs) to develop the Accelerator Guidebook, including SOPs for the Operation of the Program/Accelerator. The Guidebook will include, but not be limited to, operating procedures, templates, and questionnaires for mentors and feature a sustainability plan for the time beyond the award. The document will outline best practices and general guidelines for the national administrators (NSPs), who will be managing accelerator's activities on a recurring basis. The document needs to include gender considerations, and be sensitive and responsive to the specific requirements, and expectations of female and male participants in the Accelerator.
The specific sections of the Guidebook should include:
Operation Plan
Application Management Strategy
Accelerator Curriculum Draft
Sustainability plan
Development of public engagement materials for in-country partners
Development of industry engagement materials for in-country partners
Vendor requirements 
Education: Master's degree in environmental management or a related field, 2+ years of professional experience in sustainability, green chemistry or environmental management.
Skills and Experience:
knowledge and understanding of the startup community and entrepreneurial world (experience on commercialization and implementation of environmental solutions desirable),
experience with venture funding,
experience with the accelerator and incubator space,
ability to build a global network of entrepreneurs focused on environmental innovation, database management,
business development
skills managing IT vendors.
Timeline
Services need to be provided by the end of 2023.
For more details, please contact Karolina.mellor@yale.edu
To submit a quote, please email greenchemistry@yale.edu
Read more: https://greenchemistry.yale.edu/sites/default/files/files/GGCINP_RFP_For…