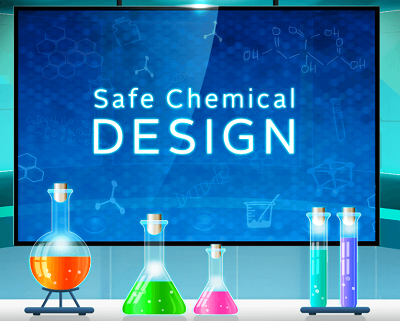 For the last 5 years, the Center for Green Chemistry and Green Engineering and Yale has been a part of the Molecular Design Research Network (MoDRN). This collaboration between four institutions – Yale University, Baylor University, University of Washington, and the George Washington University - was established to develop guidelines for a safer chemical design. One of MoDRN's project accomplishments is development of educational materials for high school and undergraduate students.
The team of research scientists and educational experts created teaching materials (modules) which bridge concepts of chemistry and toxicology and can be added seamlessly into current curricula. The modules, referred to as MoDRN:U, introduce topics such as the design of safer, next generation molecules. Over the last few weeks, the modules have been expanded and now include an activity built around the safer chemical design computer game gwiz.yale.edu which is another educational tool developed by the MoDRN team.
The Safer Chemical Design Game was created to introduce students to safer chemical design concepts and is focused on the manipulation of physicochemical parameters to minimize the undesired biological and environmental interactions of a hypothetical commercial chemical. The game scenarios presented to the student (the player) model the decision-making process used by professionals to design a new chemical. Critically, the computer game simulates the real-world constraints that may affect chemical product development. The challenge is for the students to design a safer and more sustainable chemical product using multi-criteria decision analysis.
A step-by-step instruction module was also created that shows students how to play the game. The module also provides students with a set of questions that check their understanding of the concepts covered in the different challenges related to the design of the safer products based on chwmical properties. The module also includes background information for faculty who would like to use the game as a standalone activity. The module is available HERE or can be downloaded HERE.