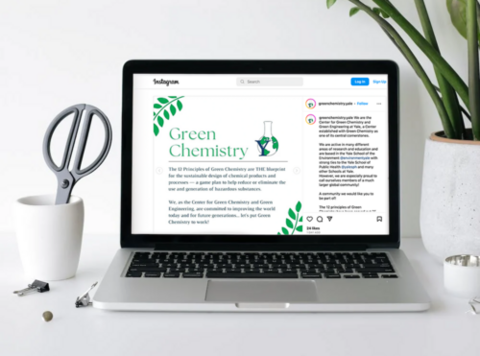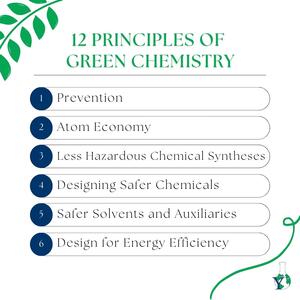 In celebration of the 12 Principles of Green Chemistry and in recognition of the 25th anniversary of the publication of Green Chemistry: Theory and Practices, written by Paul T. Anastas and John C. Warner, the Center has launched a new Instagram-based initiative to bring Green Chemistry to the public.
            When Paul Anastas and John Warner articulated the 12 Principles of Green Chemistry in Green Chemistry: Theory and Practices in 1998, it spurred the creation of a new direction in chemistry. The 12 principles formed the backbone of the new field, and served as a guiding light for chemists to shape their practice. With this new initiative to highlight the 12 Principles, the Center will re-introduce the 12 Principles and the theory of Green Chemistry to a specialist and non-specialist audience alike. Specifically, this effort will see the "translation" of the 12 Principles into broader language with understandable examples, to bring the call for Green Chemistry beyond academia and industry where it has already taken root.
Follow the Instagram here: https://www.instagram.com/greenchemistry.yale/
See examples of the Green Chemistry Principles highlighted here.
https://www.instagram.com/p/Cq3CCrsO0sD/